Who is Nadine?
Nadine is the sassy Church Lady from "LARRY'S COUNTRY DINER" hit TV show on RFD-TV. As a church going lady she has quick advice and a sassy way of getting her point across to Middle America. Every week she brings hilarious updates on the church sign or other church related topics.
She never fails to nag on Larry, Keith, Renae the waitress, the Sheriff, or country singing legends like Bill Anderson, Gene Watson, Jimmy Fortune, Larry Gatlin, Exile, and whoever may stop by the Diner to entertain!
UPCOMING EVENTS for 2018

Renfro Valley Entertainment Center, Mt Vernon Ky. Sept. 29, 8:00 PM
Private Function November 10, 2018
Private Function December 7, 2018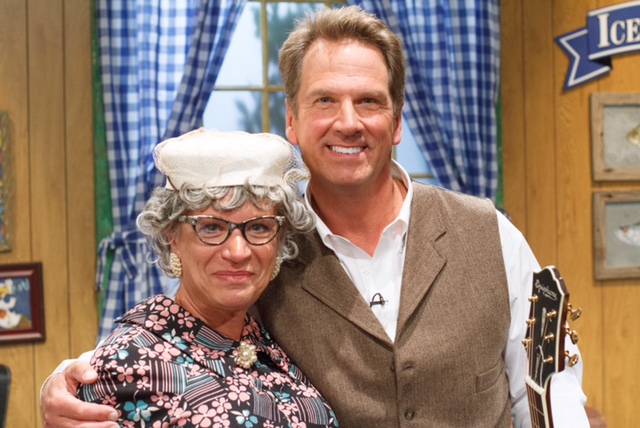 Bookings
A Southern gal born and raised, Mona's story has something for everyone. Preacher's daughter, losing her father at an early age, divorce, remarrying and blending a family, losing a child, surviving breast cancer, not to mention all of the everyday stresses of a working wife and mother (and now grandmother).
Through good times and bad, Mona faces each day with faith, joy, and her characteristic good humor, as well as the underlying tenacity God has necessarily given all women.
Call or email to book Mona for your theatre or next women's meeting.
CONTACT: Matt Brown